COVID-19 Information:
Self Isolation Work at
highcliffe.school/l/SelfIsolationWork
and COVID-19 documents at:
highcliffe.school/COVID-19
Catering Information
The school canteen offers a freshly prepared 2 course lunch, which consists of an option of main meal and a hot dessert. There is also a selection of hot and cold grab and go items available, such as; Paninis, Sausage Rolls and Tortilla Filled 'Star Wraps'.

Among our healthy options are a 'help yourself' salad bar and seasonal homemade soup of the day, with a roll and croutons.

The three week menu can be seen below: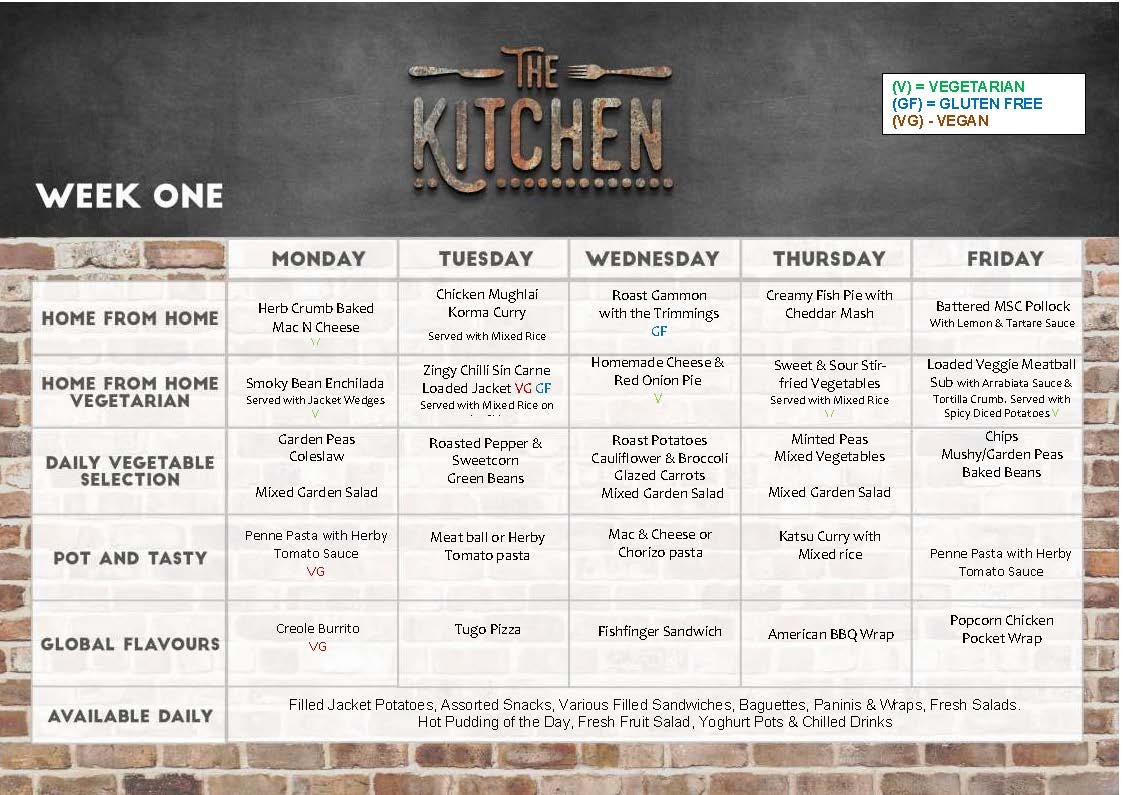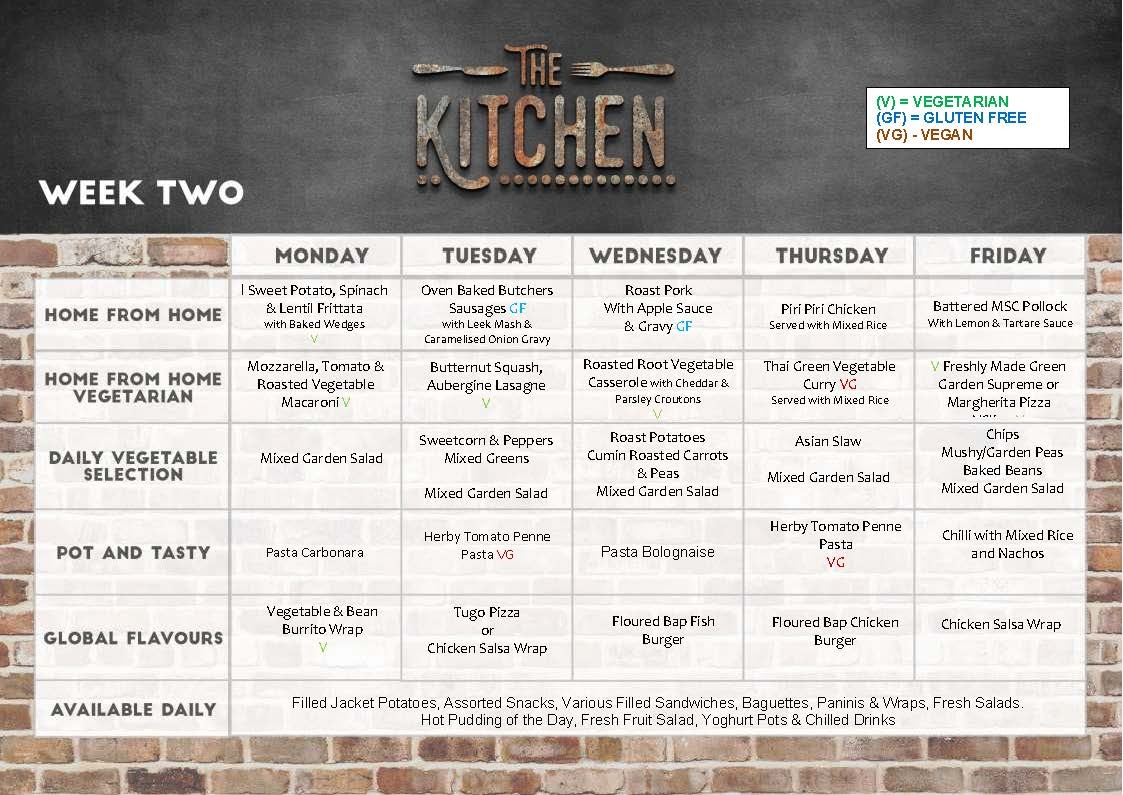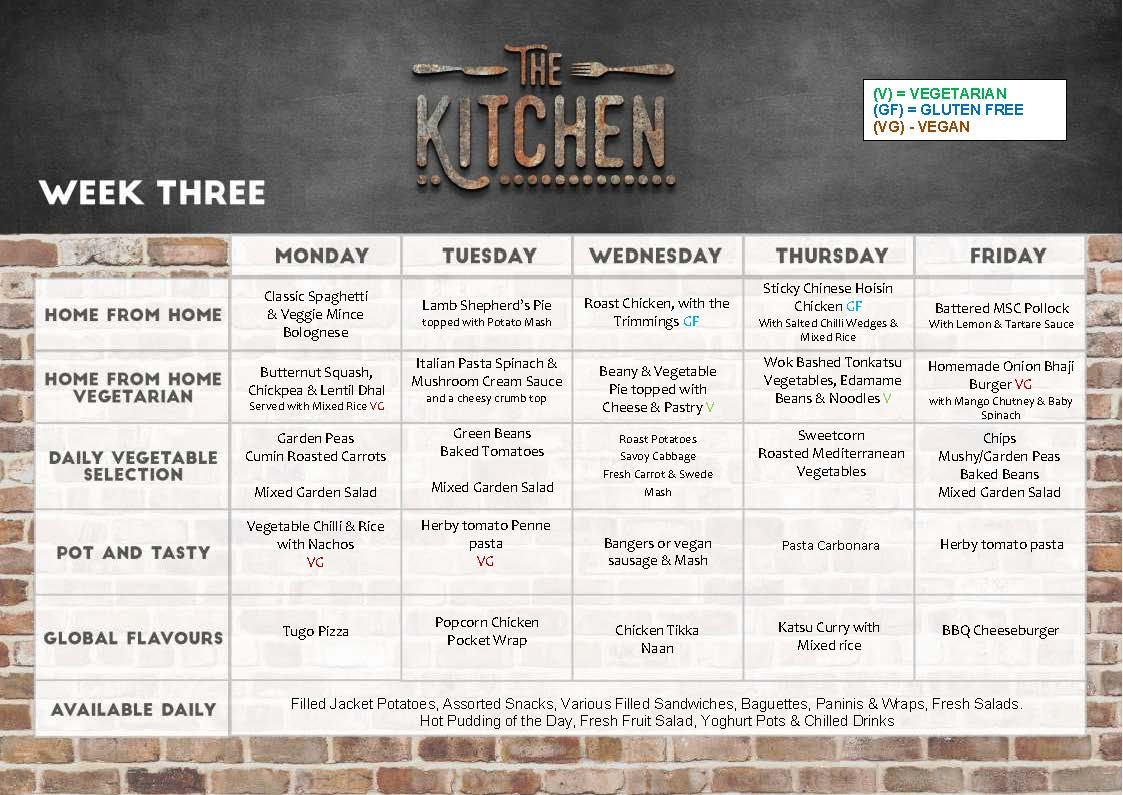 ---

Owned by: Taylor Shaw | Last Published: 02/11/2021 10:58:21 | Next Update: September 2019



Top