COVID-19 Information:
Self Isolation Work at
highcliffe.school/l/SelfIsolationWork
and COVID-19 documents at:
highcliffe.school/COVID-19
Main School Open Evening 2021
Thursday 23rd September 2021 5:30pm - 8pm
Join us for our 2021 Main School Open Evening to experience the amazing learning going on at Highcliffe. Please note there is no need to book a place for this event, you are welcome to drop in and see our fantastic facilities, all of the opportunities available to our students and meet our wonderful staff and students anytime between 5:30 and 8pm.
A presentation led by the Headteacher will take place in the main school hall at 5.30pm, 6.15pm and 7.00pm with a Q&A with our SLT team at 7:30pm.
Parent tours are available during October if you would like to come and see our school during a school day, please contact the School Reception to book.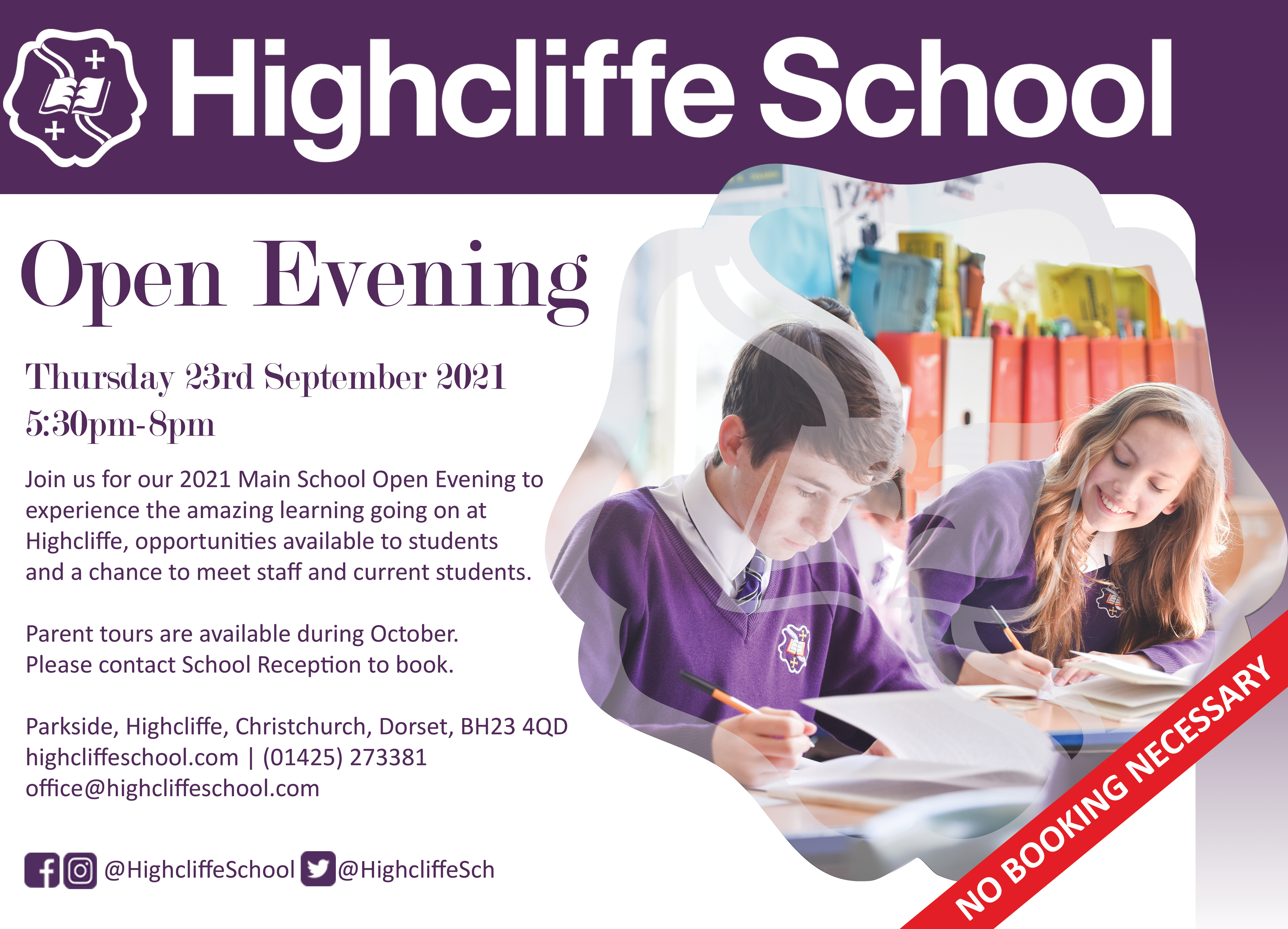 ---

Owned by: | Last Published: 23/09/2021 09:26:30 | Next Update: N/A



Top