A Level Results 2016
Highcliffe School is celebrating an exceptional set of A Level results this year which have significantly improved for the second year running, bucking the national trend of declining grades in the same period.
This year's A level examination results maintain the School's position as a leading provider of Sixth Form education in the Christchurch, New Forest and Bournemouth area. Close to a third of the individual grades achieved by students were the prestigious A*/A grade, up from last year, while close to 60% of grades were between A* and B; both substantial improvements from last year's very good results and far higher than national results.
We are delighted to announce that the trend of gaining Oxbridge places every year continues. Our congratulations go to these three students and their exceptional achievements.

Sam Field will progress to Oxford to read Mathematics, having gained an exceptional 4 A* grades including Mathematics, Further Mathematics and Physics.
Alice Ritchie has gained a place at Oxford to read Italian and Linguistics, having gained a truly outstanding 4 A* grades.
Tessa Rizzola will progress to Cambridge to read Asian Studies in respect of her outstanding achievements over the past 2 years in Italian and UK education systems.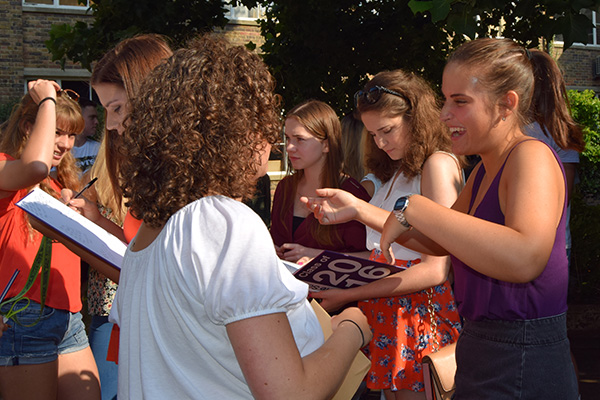 Students progressing on to study Law include;
Eleanor Brad – Law at Bristol
Lucy Keats – Law at Exeter
Isabel Riding – Law at Bristol
---
29% of all grades achieved were A*/A grades.
60% all grades achieved were A*/A/B, up by over 5% on last year and across all subjects.
80% of grades achieved were A*/A/B/C.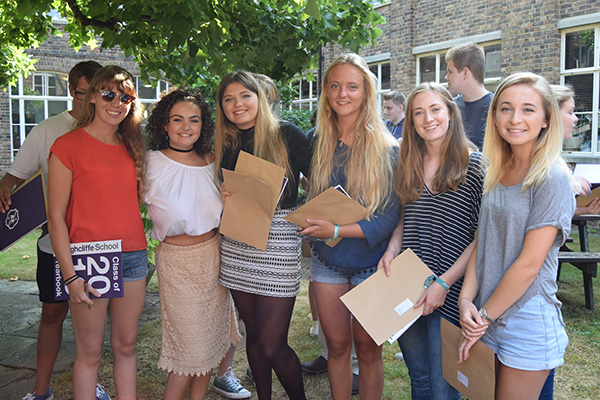 Students gaining 3 or more A* and A grades in their results are:
Alice Ritchie
Samuel Field
Kelly de Stadler
Christopher Saloway
Kathryn Moses
Amy Marshall
Harvey Ives
Jasmine Abraham
Rosie Ashley-East
Lucy Keats
Emily Cryer
Hannah Brennan
Aimee Harper
Kieran Brown
Hannah Rice
Mathew Clark-Wheeler
Benjamin Radford
Alberto Arévalo Delgado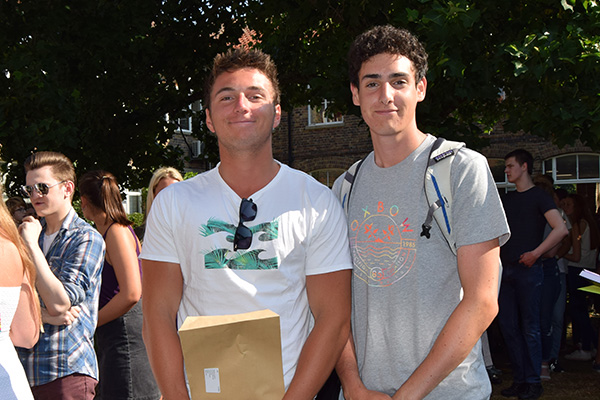 ---
Students studying Diplomas in Business, Dance, Drama, PE and Child Care scored very highly with all students passing their qualifications and an average pass grade of Distinction*.
94% of grades at Distinction*/Distinction
Top achieving students in BTEC's include:
Donatella Butt
Christopher Franklin
Alex Hawley
Carmen Sutter
Emma Weldon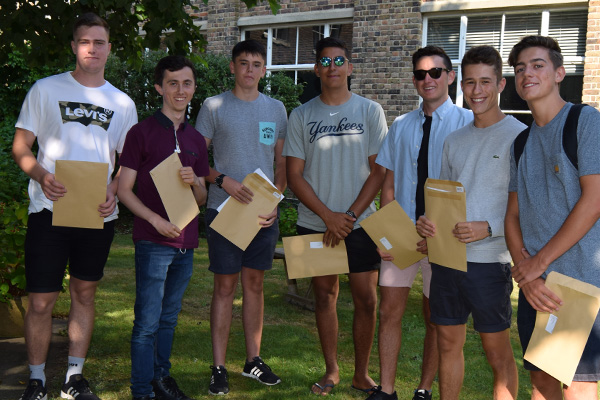 A similar trend is being shown with our current year 12 students, which is really promising for next year as well.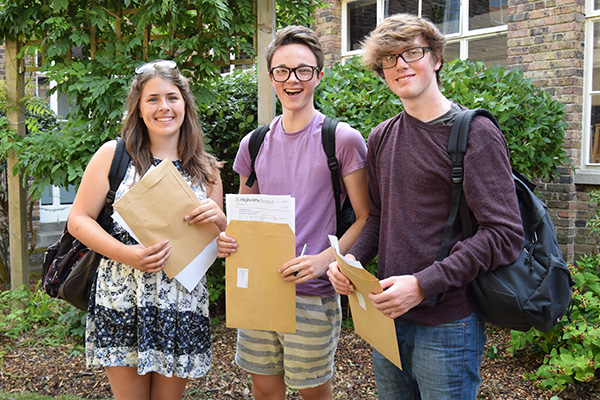 "I'm delighted on behalf of Highcliffe's students who have worked very hard and are now heading off to the best universities and apprenticeships. Highcliffe's reputation for academic excellence and successfully placing students on top courses is the result of the commitment of our talented staff who offer rigorous teaching and academic support, combined with strong links with universities and employers."

Headteacher, Patrick Earnshaw
---

Owned by: LSN | Last Published: 01/09/2016 14:12:00 | Next Update: NA